Testimonials
Read more testimonials on my LinkedIn page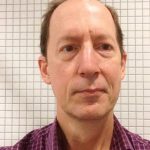 Emily is one of those rare people who has it all: great editorial skills, fabulous ideas, flawless execution and a drive to help the team win as well in every way she can. In my more than three decades as editor I can count on one hand the people I've worked with who I could consistently rely on to get the job done with minimal supervision and maximum output. Emily is one of these. She's always two steps ahead and eager to collaborate with the team. If I had to go to war, I'd want Emily by my side.
Bill McGuire
Former NerdWallet Editor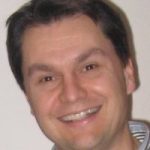 Emily's an excellent writer, entrepreneurial content creator, effective project manager and collegial partner. She's a good reporter who won't take no for an answer, always meets her deadlines and requires very little direction. When she gets an assignment, she moves quickly and without fuss to get the job done. She's a quick-study who's unafraid to tackle new subjects.
Emily's very good at managing multi-media projects, and works effectively with design teams, product teams and marketing teams. She knows how to tell a story that quickly and emotively pulls in readers with words and visuals. As her editor, I often used her as a sounding board for ideas, sought out her opinions and input on projects and strategy questions and looked forward to meetings she attended, which she always made more useful and productive. In short, Emily's an effective, versatile and upbeat content professional, and any editor would be lucky to have her on their team.
Chris Noble
Former NerdWallet Senior Editor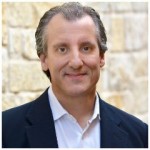 "Emily is a gifted content strategist, writer, and social engagement professional who understands integrated marketing. Emily is methodical in her approach to understanding the scope of work for any project, plan the work to be completed and execute the final deliverables. Emily is very conscientious and strives to deliver excellence. Her understanding of how SEO, content, and social work together to connect brands to buyers and nurture them is essential to modern marketing. I would eagerly work with Emily again."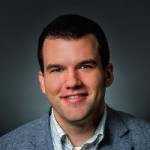 "Emily is a solid writer — her writing is fresh, engaging and well-crafted. She always turns in assignments early and helps editors avoid headaches. More freelance writers should try to emulate her work ethic and finesse with a pen."
Steven Richmond
Editor-in-Chief, BadCredit.org & CardRates.com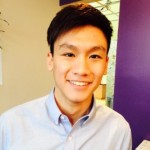 "Emily is one of the most talented content writers and marketers I have had the pleasure working with…Whether she is writing content for PPC and social media advertisements, or longer form content such as white papers and blogs, her writing always leaves the audience engaged, ultimately leading to better results for clients."
Geoffrey Setiawan
Digital Marketing Strategist, esd & associates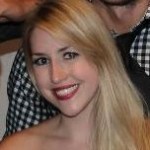 "Emily has a way with words. Her impeccable editing skills and interesting pitches have led me to hire her repeatedly as a freelance writer. When I assign an article to Emily, I can expect it to be clever, thorough and on time. She's a keeper."
Madeline Hollern
Former editor, ENVY Magazine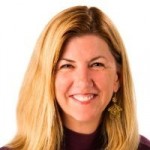 "Having worked with Emily at CreditCards.com, I cannot give a more hearty recommendation. She's a wonderful, fluid writer, a precise editor and proofreader, and very knowledgeable in new media. She assisted the editorial department with SEO opportunities through her blogging and blog networking — boosting our traffic considerably. We enjoy her blog material so much that we continue to contract with her for writing assignments. She'd be an energetic asset to any company."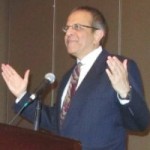 "I have worked with Emily on several editing projects during the past two years. I found her work to be consistently of very high quality. What impressed me most was that she has always kept her word. When she gave me a date of completion, she met that date. She spends time understanding the context of the job. This is reflected in the fact that she has made some very useful suggestions on my initial drafts that go beyond the simple task of 'editing' a document. I would recommend Emily to anyone in a heartbeat as long as I do not lose my place in the line."

"Emily is a talented journalist and creative writer with a voice that is particularly effective for the web. Her talent and enthusiasm were instrumental in establishing our site as a recognized, credible and engaging part of the online personal finance dialogue."
"Emily is a super talented writer and content marketer who always meets deadlines and goes the extra mile. I enjoyed working with her and I always got great feedback from other people on our team as well as the product, development, sales, and support teams she worked closely with on a regular basis."
Brian Megless
Former Marketing Director, BedandBreakfast.com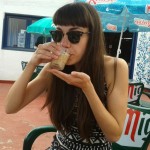 "Emily is a great travel writer, and I have commissioned work from her on numerous occasions. She is punctual and reliable, but also a true creative; she knows her subject inside out, provides insightful pitches and is always super friendly. I know that I can rely on Emily to turn out copy to an exacting standard, which is why fully intend to utilise her skills for many years to come!"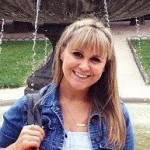 "Emily is a pleasure to work with. She's organized, thorough, enthusiastic and thinks outside of the box. Her drive and dedication to writing are admirable. She's a master of grammar and spelling, and creative to boot!"
"I was in desperate need of good quality content for my website and came upon Emily's website. I have since used her 4 times to write content to help sell my products, to convince potential customers to reconsider when they abandon their cart and to thank customers for their purchases. Emily has also written me a press release that when published showed immediate results in incoming orders on my website. My business doubled and has stayed that way. I just had my best 2 weeks on Amazon ever. I'm very happy with the results. Recently Emily has also updated my home page content to keep it fresh for good SEO practices. In each and every job, Emily has outdone herself. Five stars for her work. Emily knows what she is doing."